On July 16th, 2016 the annual Seawright Tournament took place on the sand in Hermosa Beach, celebrating it's 48th year. The competition was fierce and included 32 four-player teams and 12 five-player teams competing in the kids division.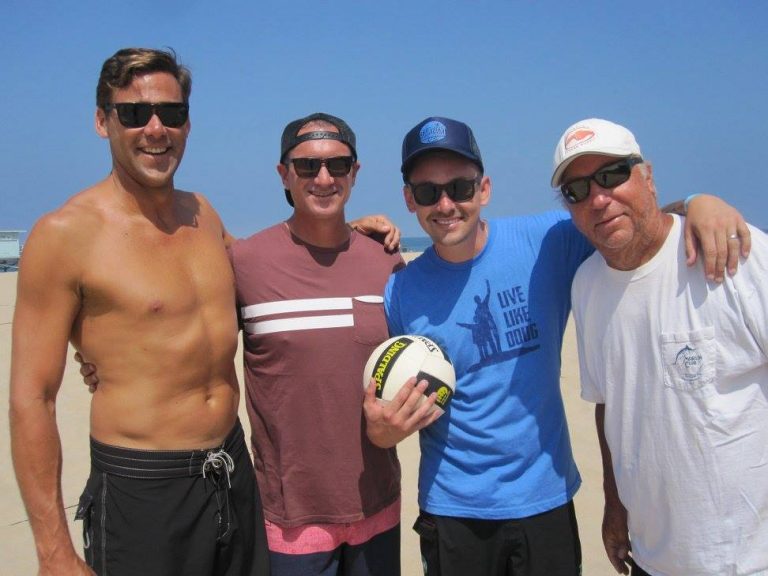 All proceeds for the event benefited Live Like Doug, a charity in honor of Doug Schneider who died in a dirt bike accident in 2014. This tournament is a tradition for many and fond memories are celebrated, probably none more than the Schneider Family. Nick and Timmy Schneider were competing for their first title win since their father Bob Schneider won the tournament in its 2nd year in 1969.
Annie Seawright-Newton's grandparents founded the tournament and ran the event until 1998 when Annie took over.
"The level of play was our best ever," Seawright-Newton said. "We put together the teams as fairly as possible with an A, B, C, and D player. To add to the drama, it was our latest finish ever going to 8:40 p.m. It was close match and pitch dark
The sandy court was glowing through the multiple cell phone lenses that were being used to light the beach in order to aid the players sight as the sunset when down.
The family and the entire crowd erupted in celebration after the Schneider team defeated a strong team led by Chase Burlinger and clinched the championship title. The championship team- made up of Lee LeGrande, Nick Schneider, Timmy Schneider, and Steve Mics.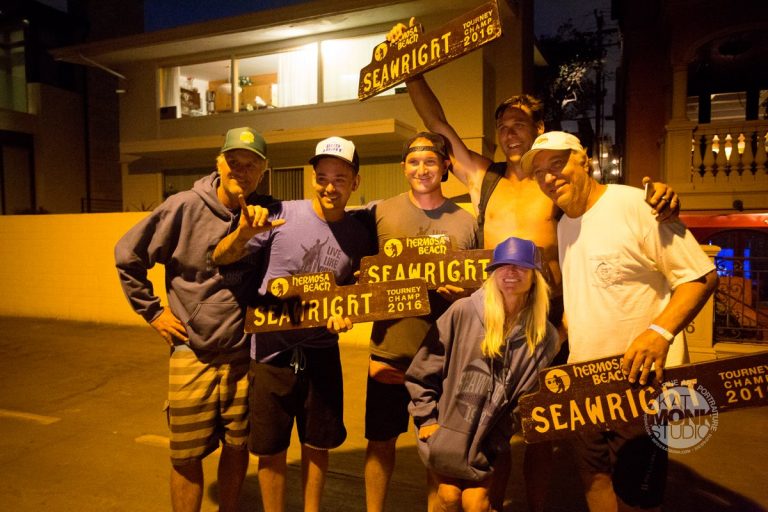 Congratulations Schneider Family!