We would use any excuse to write about donuts, and so we are because it's Friday and it's #NationalDonutDay. And in honor of this glorious day, we wanted to bring our favorite local picks to grab that savory fried deliciousness we so famously refer to as donuts:
Moon Donuts
1000 E Torrance Blvd Suite E Redondo Beach, CA 90277
These donuts are definitely over the moon delicious with their cakey feel, and soft enough to melt in your mouth. We tried the glazed donut with the rainbow sprinkles and it was the fluffiest donut we've encountered. If you have an early craving, don't worry because they are open at 4AM.
Beckers Bakery
1025 Manhattan Avenue, Manhattan Beach, CA 90266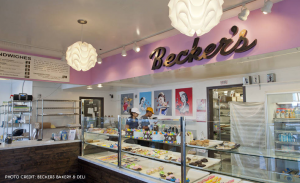 We love Beckers Bakery not only for their delicious array of gourmet treats, but they are also big supporters of our local community and other local businesses. There is also one other thing, if you have recently found yourself on the hunt to try the new unique creation of a croissant/donut hybrid, then look no further! Cronuts are a specialty at Beckers and they don't disappoint.
SCORE SOMETHING FREE
These aren't necessarily local favorites, but we wanted to share with you because they are giving away FREE DONUTS with a purchase of a a drink. Who doesn't love something FREE. Tick Tock……there is still time to stop by a nearby Dunkin Donuts or Krispy Kreme to score that free donut.