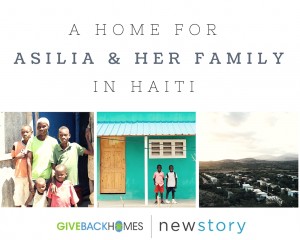 Schneider Properties is excited to announce that we have officially funded a complete home for Asilia and her family in Leveque, Haiti through our membership with Giveback Homes. Asilia is a single mother to Fredo (14 y/o), Guerlin (12 y/0), Clara (10 y/o) and Freda (2 y/0). She works as a coffee vendor to provide for her family and has dreams of growing her business and reaching more communities.
The 2010 earthquake in Haiti left Asilia and her family without a home. The quake hit her home in Cabaret, Haiti and destroyed everything they owned, forcing them to move to Leveque to find temporary housing in tents that were being distributed. The quake hit when her four children were all under the age of 10 years old, and for nearly six years this young family has been living in the thin tarp that was given to them by NGO's. There are thousands of people that are still living in this tent slums 6 years after the devastating earthquake without access to basic sanitation or clean water- they are merely just trying to survive. Disease outbreaks are prevalent around these tent communities and the conditions are unbearable, especially for young children.
Despite her circumstances, Asilia has determination and an ambitious spirit. Her coffee sales are able to put food on the counter and send her kids to school, but she was not able to save money towards a home. "I did not sleep well, all of my children were crammed into one small tent and the heat makes it difficult to stay indoors".
We are excited to be able to provide a safe place for Asilia and her family to call home and to grow in. " A home is more than just shelter- it promotes improved health, better performance in school, and the ability to take advantage of opportunities".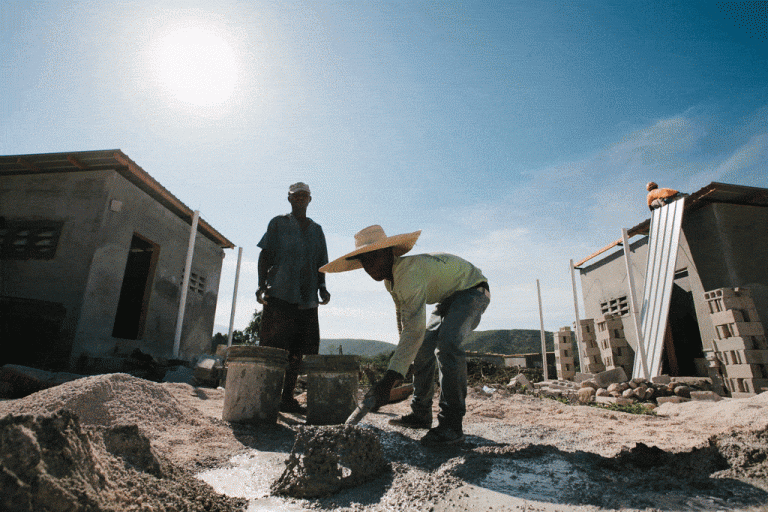 Their home was completed in early 2016 and was designed by US Architects and held to US building codes. Her home was built to withstand the toughest natural disasters, with reinforced concrete along the foundation and a roof-tie down system. The construction will serve as lasting foundation for Asilia and her family.
Here is a special video message from Asilia on their official moving day! This video warms our hearts, and we hope it warms yours.
To date Nick Schneider has funded nine life-saving homes for families in need and his mission to do more is at the forefront of his business.
Thank you for reading this story and we look forward to providing more homes for deserving families in need Thank you to all our clients who make this dream possible!